While talcum powder is most often associated with use as a baby powder to prevent diaper rash and minor skin irritations, its ability to keep skin dry and odor-free has made it popular among women who, for years, have been encouraged to use talcum powder for their own personal hygiene. As a result of generations of women regularly placing talcum powder on diaphragms and sanitary napkins, or in their underwear, to prevent vaginal odor and maintain "personal freshness," many of these women are now being diagnosed with ovarian cancer, believed to be the result of talc particles from the talc-based body powders traveling through the vagina, into the uterus, and along the fallopian tubes to the ovaries. Contact a knowledgeable product liability lawyer today if you believe you have been harmed by side effects of talcum powder.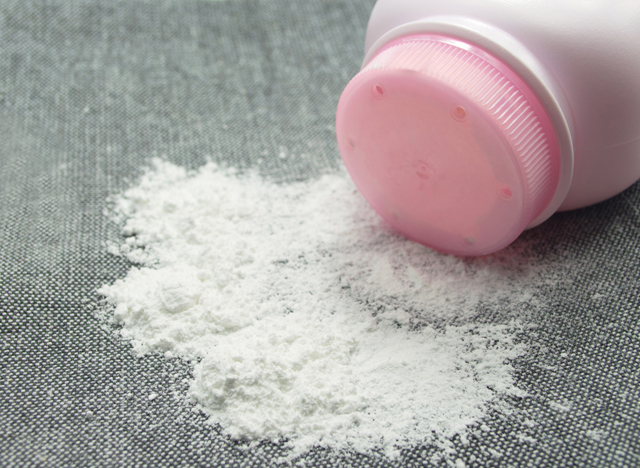 Talcum Powder Cancer Lawyers Investigating Claims
Most people see Johnson & Johnson as a trusted brand that makes products they have kept in their medicine cabinets, bathrooms and nurseries for decades, but the truth is that women who regularly use talcum powder products on their groin area may have a 20% to 30% higher risk of developing ovarian cancer, compared to women who don't use talcum powder for personal hygiene purposes. In light of this significant risk, product liability lawyers are investigating claims on behalf of women across the country who believe they have been adversely affected by ovarian cancer side effects of talcum powder. According to allegations raised in the talcum powder litigation, Johnson & Johnson knew about the potential for its talc-based products to cause ovarian cancer and other cancers in women, yet withheld this information from the public.
Talcum Powder Lawsuits Involving Ovarian Cancer
Research dating back to the 1970s established a possible link between talcum powder products and ovarian cancer in women who used the powder for feminine hygiene purposes, yet women across the country who have regularly used talcum powder on their groin area are just now becoming aware of the risk. In light of the potential for talcum powder use to cause ovarian cancer and other cancer in women, Johnson & Johnson now faces thousands of product liability lawsuits filed on behalf of women and their families who allege that the company failed to provide adequate warnings to consumers and the medical community about the potential health risks associated with talc-based baby and body powders.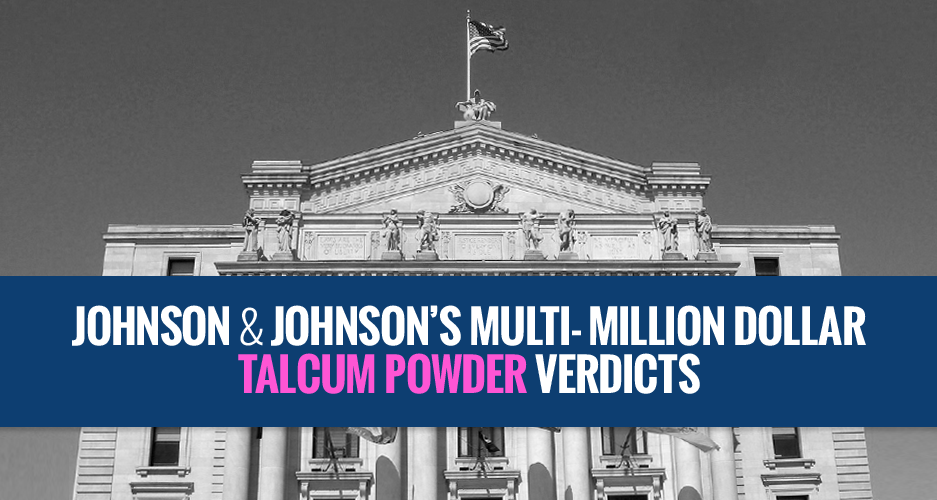 Two Significant Verdicts for Talcum Powder Plaintiffs
At least two talcum powder cases have been successful at trial against Johnson & Johnson, including one complaint that resulted in a $72 million verdict for the plaintiff, and another that resulted in a $55 million plaintiff verdict. Both trials took place in St. Louis, Missouri, and both alleged that Johnson & Johnson failed to warn about the potential link between talcum powder and ovarian cancer side effects, despite knowing about the alleged risk for years. These back-to-back landmark verdicts are big wins for plaintiffs, and represent just the beginning of the litigation against Johnson & Johnson, who still faces about 2,000 talcum powder lawsuits filed on behalf of women across the country who have been diagnosed with ovarian cancer.
An Experienced Talcum Powder Attorney Can Help
Women who have developed ovarian cancer, cervical cancer or uterine cancer after regularly using talcum powder for personal hygiene may be entitled to financial compensation for their injuries, medical bills, pain and suffering, and other damages, which they can pursue by filing a product liability lawsuit against Johnson & Johnson. The talcum powder lawsuits currently pending against J&J accuse the company of negligence, breach of implied warranty, and failing to provide adequate warnings about the risks of talcum powder, among other charges. With a knowledgeable talcum powder cancer lawyer on your side, you can ensure that your legal rights are protected, and seek fair and timely reimbursement for your losses.