How J&J Shamed Women into Buying its Cancer-Causing Talcum Powder
In 1988, advertising campaigns for Johnson & Johnson's Shower-to-Shower body powder, specifically marketed as a feminine hygiene product, told women that "just a sprinkle a day keeps odor away," and reminded them that "your body perspires in more places than just under your arms." Today, many of these women are suing Johnson & Johnson for failing to warn them that this very same body powder, which contains a mineral called talc, can increase their risk of ovarian cancer by as much as 33%. One of these women is ovarian cancer survivor Deane Berg, who turned down a $1.3 million out-of-court settlement from Johnson & Johnson to blow the whistle on the company's dangerous product, used by millions of women across the United States.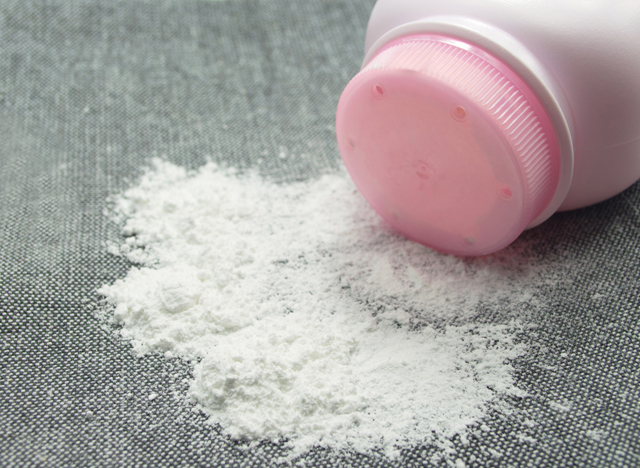 Link Between Talcum Powder and Ovarian Cancer
Talcum powder contains the mineral talc, which is composed of the elements oxygen, magnesium and silicon, and the powder is used by mothers, nannies and nurses across the country to prevent diaper rash, due to its ability to absorb moisture and keep the skin fresh and dry. For the same reasons, generations of women have used Johnson & Johnson's talc-based Baby Powder and Shower-to-Shower body powders for feminine hygiene purposes, applying the products to their underwear, sanitary napkins, diaphragms or genital area to maintain freshness and prevent vaginal odors. In fact, J&J specifically targeted women in marketing materials for talcum powder, shaming them into using the products without warning them about the risks of perineal talc use.
According to a growing body of research, women who regularly dust their genital area with talcum powder products like Johnson & Johnson's Baby Powder or Shower-to-Shower body powder may have a greater risk of developing ovarian cancer. In one study published in Cancer Prevention Research in June 2013, researchers linked genital use of talcum powder to a 20% to 30% greater risk of ovarian cancer, and more recently, a study published in the journal Epidemiology in 2016 warned that women who routinely applied talc-based powders to their genital area, underwear or feminine products faced a 33% higher risk of ovarian cancer. Deane Berg knows this risk all too well; she was diagnosed with stage 3 ovarian cancer in 2006, after using talcum powder for more than 30 years.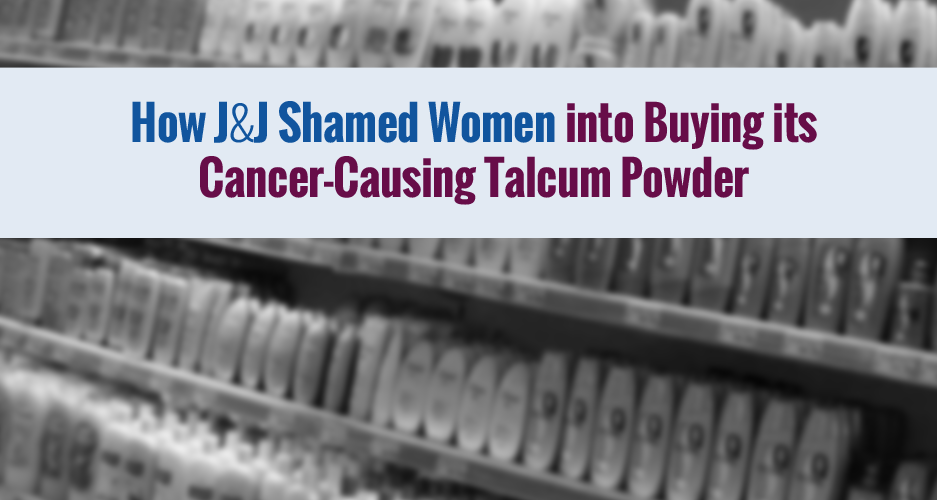 J&J Hid Talcum Powder Cancer Risk
The sad truth is that Johnson & Johnson likely knew about the link between talcum powder and ovarian cancer decades ago, yet intentionally withheld this information from the public and continued to market its talc-based powders to women as feminine hygiene products. And while J&J's baby powder labels do indicate that the product is meant for external use only, more than a dozen studies published in recent years have pointed out that talcum powder applied topically could travel through the vagina, into the uterus and along the fallopian tubes to the ovaries. Jurors appear to agree, and in two back-to-back landmark verdicts delivered within months of one another, talcum powder plaintiffs were awarded $72 million and $55 million in damages for their talcum-related cancer injuries.
A Knowledgeable Talcum Powder Attorney Can Help
Many women continue to use talcum powder for feminine hygiene today, because they were used for decades by their mothers and grandmothers. What many of these women don't know, however, is that simply dusting their genital area with talcum powder each morning can put them at a greater risk for ovarian cancer and other types of cancer. If you have been diagnosed with ovarian cancer, and you believe Johnson & Johnson's Baby Powder or Shower-to-Shower body powder to be the cause, contact an experienced product liability lawyer today to discuss the possibility of filing a talcum powder lawsuit against Johnson & Johnson.